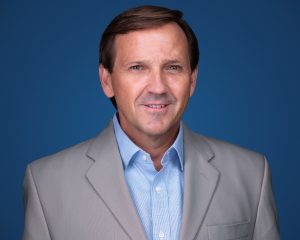 November 5, 2020 – Anaheim, California -rp Visual Solutions (RPV) is pleased to announce the addition of David Wood to our team in the role of Business Development Director. David will work directly with AV Manufacturers, strategic end-users, and key AV Integrators to grow and create new business relationships and partnerships. As RPV continues the successful launch of its large screen flat panel mount product series, Wallmate, David will help scale and grow that business.
David is based in Southern California where he has spent over 25 years in the A/V community, His expansive history working for both AV Integrators and AV Manufacturers allows him to understand exactly what they need and how RPV can solve their display mounting requirements and challenges. With 16 years of experience in various roles at AMX and Harman, he understands the need to support all facets of a project; end-user, dealer, distributors, other manufacturers, architects, AV consultants, and constructions teams. David will be working from RPV's Anaheim office.
"With the growth of direct-view LED video walls, we are very excited to add David to our team and increase RPV's reach to help additional partners get the best from their displays. His innovative strategies and initiatives will grow our relationships with other companies and bring the benefits of RPV mounting solutions into new architecturally integrated projects," states John Brereton, General Manager of RPV. David joins an established Business Development team that already includes Mike Godin located in Massachusetts, and James Fife located in Arizona. Mike and James are both focused on supporting the Consultant Community.
David knows the value of face-to-face time with clients and is focusing on finding new ways to engage with partners outside of the new normal online meetings. He is proving that with a little bit of creativity, business and partnerships can be grown, especially in the current marketplace. "Now more than ever, end-users, AV Integrators, and Manufacturers need clear, concise communication with solid plans to move their projects forward. I look forward to bringing that support to our clients and partners," states David Wood.
Get all the latest Press Releases:

About rp Visual Solutions
rp Visual Solutions is the leading manufacturer of creative visual structures. We are a collection of passionate and innovative designers and engineers specializing in the development and implementation of creative visual solutions for the best in gapless joints. We solve for the large, curved, tilted, and architecturally integrated with a special focus on engineered screen solutions that ensures projection technology has maximum impact.