Anaheim, California – January 20, 2023 – rp Visual Solutions (RPV) is pleased to announce the addition of David Bateman, CTS-D, to our team in the role of Business Development, Key Accounts. David will work directly with audio visual (AV) design consultants, display Manufacturers and key AV Integrators to grow and create new business relationships and partnerships. He will provide insightful support for the award-winning Wallmate line of flat panel and custom Video wall mounting systems.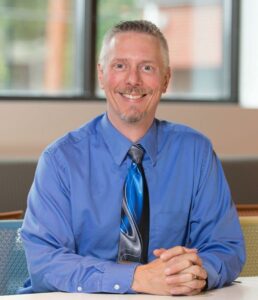 David is based just outside Boston where he has spent over 32 years in the AV industry. His expansive history working in both design and integration gives him the expertise to understand AV requirements at any scale, and relay how RPV can solve display mounting challenges. More than 21 years as a Principal Design Consultant with Acentech has instilled an understanding of all facets of a project; end user, dealer, distributors, other manufacturers, architects, AV consultants, and constructions teams. He also has experience in theme park, set design/construction and hospitality technology.
"As LED technology becomes more integral to and integrated into collaboration spaces and building architecture, we are very excited to add David to our team. David's broad and deep experience with AV design, and the construction process will immediately benefit our partners as they plan traditional and visionary applications for displays at any scale." states David Wood, Manager of Business Development,  at RPV.  David joins a growing business development team that also includes James Fife located in Arizona. This addition extends RPVs national coverage providing improved eastern time zone support.
Engaging face-to-face is Bateman's strong suit, providing consultative services to thoroughly define business requirements and recommend solutions for quality solutions that are also designed to reduce installation and service time. "Now more than ever, end users, AV Integrators and Manufacturers are looking for quality solutions and long-term efficiencies. I look forward to supporting our clients and partners to find solutions that will ultimately satisfy their end-clients, making them look good," states David Bateman.
About rp Visual Solutions
rp Visual Solutions is the leading manufacturer of engineered visual structures including the award-winning Wallmate line of flat panel and LED mounting systems. We are a collection of passionate and innovative designers and engineers specializing in the development and implementation of creative visual solutions for the best in gapless joints. We solve for large, curved, tilted, motion, and complex architecturally integrated displays.